Baldur's Gate II: Enhanced Edition is a remake of the 2000 video game Baldur's Gate II: Shadows of Amn and its expansion, Baldur's Gate II: Throne of Bhaal. Released in 2013, the Enhanced Edition adds several hours worth of new content, along with numerous technological improvements.
"
Kidnapped. Imprisoned. Tortured. The wizard Irenicus holds you captive in his stronghold, attempting to strip you of the powers that are your birthright.
Can you resist the evil within you, forge a legend of heroic proportions, and ultimately destroy the dark essence that haunts your dreams? Or will you embrace your monstrous nature, carve a swath of destruction across the realms, and ascend to godhood as the new Lord of Murder?
[1]
"
New features
[
]
The Enhanced Edition brought a number of additions and features.
Five new recruitable companions, each with their own quest
Redesigned interface
Modern-era multiplayer support
Wide-screen support
Improved renderer
Index
[
]
Characters
[
]
Protagonist

Companions

Dorn Il-Khan • Hexxat • Neera • Rasaad yn Bashir • Wilson

Other

Abby

•

Aldun Forgecaster

•

Alorgoth

•

Alter

•

Amanis Khal

•

Azothet

•

Baldwin

•

Barad Ding

•

Bentaxe Foekiller

•

Bollard Firejaw

•

Chanticleer

•

Cless Ironeye

•

Collus Darathon

•

Connie

•

Curell

•

Dalton

•

Daxus Taralom

•

Dings

•

Divine

•

Dolrassa

• Dragomir •

Eevo

• Ellis •

Fadell Ironeye

•

Fenuku

•

Geld Quickblade

•

Ghallus

•

Ghell Rando

•

Goodman Hayes

•

Goxxa

•

Gramm

•

Gul Dukeem

•

Haldi

•

Halnur Farcutter

•

Hammerhelm

•

Haralt Deepstone

• Herath •

Hojar Bootcut

•

Hokkney

•

Ixthezzys

•

Jaden

•

Jolstead

•

Kelner

•

Kirik Khal

•

Knocktor

•

Lanneth Far-seer

•

Lemp Coldhearth

•

Lemzenn

•

Lucy

•

Master of Combat

•

Meems Dugdeep

•

Mereth

•

Mironda

•

Molzahn

•

Naiman Alore

•

Nan Kung Chi

•

Nector

•

Phreya

•

Quaid

•

Reginald

•

Ruglurr

•

Sahana

•

Sixscar

• Tahazzar •

Telana

•

Traggor

•

Treya

•

Ur-Gothoz

•

Warwick

•

Xachrimos

•

Xaved

•

Yxtrazzal

•

Zaviak
Referenced only

Alinda

•

Aln Zekk

• Aznar Thrul •

Barbauld Ding

•

Boldcam Deepstone

•

Daravorn Kheld

• Ekandor •

Esmera Ding

•

Gamaz

•

Herold Mance

•

Nareth Blindeye

•

Schaal

•

Stream-Near-The-Hollow

•

Vicross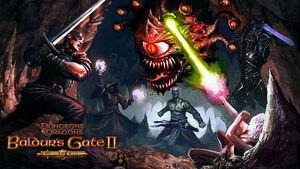 Creatures
[
]
bear (black, brown, grizzly,

mountain

) • cat •

celestial hound

• deer • dragon (silver) • elf • ettin • faerie dragon • giant spider • glabrezu • gnoll • groundhog • half-elf • half-orc • halfling • hobgoblin • human • kobold • minotaur • ogre • panther • pheasant • planetar • snake • spotted lion • squirrel • tiger • wolf • troll
Locations
[
]
Buildings & Sites

Heretic Temple

•

Tomb of the Unproved

•

Tomb of Dragomir

Settlements

Hidden Refuge

Wilderness

Resurrection Gorge

•

Wild Forest

Realms

Planes
Items
[
]
Accessories

Brooch of the Vagrant Blades

•

Circlet of Lost Souls

•

cloak of atonement

•

Cloak of Unerring Strikes

• gem of seeing •

headband of the devout

•

Hexxat's amulet

•

ring of duplication

•

talisman of the Hearthfire

•

Thayan circlet

•

wooden horse necklace
Armor

gauntlets of Aln Zekk

•

Kazrah's shield

•

shield of Fyrus Khal

•

silver dragon scale
Artifacts

Wheel of Obliteration
Clothing

Adoy's belt

•

Belt of Minor Invulnerability

•

casque of Dragomir

•

cloak of the Dark Moon

•

cloak of the lich

•

Collar Bell

•

cowl of the stars

•

Eyes of the Beholder

• Night Walkers •

Ox-tail Belt

•

Robe of Goodman Hayes

•

Robe of Invocation

•

Tunic of Blindeye

•
Weapons

Abyssal Blade

•

dwarven pickaxe

•

Grave Binder

•

Hawksight

•

Hojar's Fame

• Ir'revrykal •

Jade Fang

•

lupine sling

• Rancor •

wild sling
Other

Dragomir's Respite

•

rod of shadowstep

•

wand of glitterdust

•

wand of whips
Organizations
[
]
Clan Deepstone

•

Order of Eight Staves

• Order of the Dark Moon • Order of the Sun Soul • Red Wizards of Thay • Tears of Selûne •

Twofold Trust

•

Vagrant Blades
Religions
[
]
Referenced only
Miscellaneous
[
]
Beverages

Baldur's Grog

•

green dragon potion

• Halfling's Help •

potion of clairvoyance

Other

Borrokin

• Dark Moon heresy
Appendix
[
]
| | |
| --- | --- |
| | This Realmslore article about a game is a stub. You can help the Forgotten Realms Wiki by expanding it. |
External links
[
]
Reference
[
]
Connections
[
]