Green Fields was the celestial home of the halfling pantheon. It was also the home of the souls of deceased good halflings.[4] In the Great Wheel cosmology, it was located in Venya, the third layer of Mount Celestia.[1]
Description
Edit
As its name aptly implied, Green Fields consisted of a green field expanding ever outward in every direction.[4] It was home to winged halflings.[5]
In 1372 DR, Gromph Baenre unintentionally visited the Green Fields during a spell battle with the Lichdrow Dyrr.[4]
Notable inhabitants
Edit
Dietr was a halfling from Luiren who dwelt in Green Fields after his death. When Gromph left the plane, he saw an opportunity to return to Faerûn to help his mother and followed the drow back to Menzoberranzan, where he was promptly turned into an undead huecuva. Gromph had no sympathy for Dietr and forced him to go up against the Lichdrow; Dietr was easily destroyed.[6][7]
This article is incomplete.
You can help the Forgotten Realms Wiki by providing more information.
References
Edit
Connections
Edit
---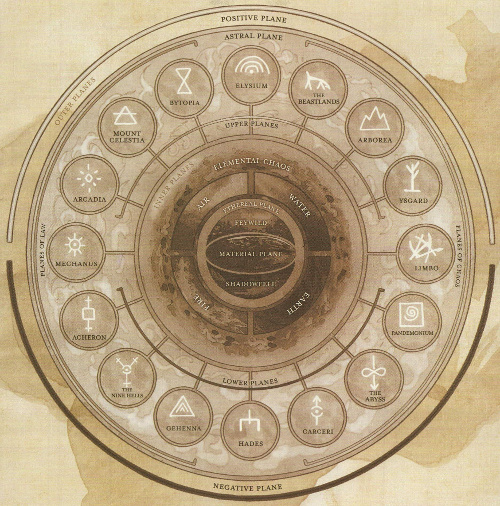 Prime Material plane • Feywild • Shadowfell
Transitive Planes: Astral Plane • Ethereal plane
Inner Planes: Elemental Plane of Air • Elemental Plane of Water • Elemental Plane of Earth • Elemental Plane of Fire • Elemental Chaos
Para-Elemental Planes: Frostfell • Swamp of Oblivion • Fountains of Creation • Great Conflagration
Quasi-Elemental Planes: Lightning • Radiance • Minerals • Steam • Vacuum • Ash • Dust • Salt
Outlands: Sigil
Outer Planes: Arcadia • Mount Celestia • Bytopia • Elysium • Beastlands • Arborea • Ysgard • Limbo •
Pandemonium • Abyss (Layers) • Carceri • Hades • Gehenna • Nine Hells • Acheron • Mechanus
Energy planes: Positive Energy plane • Negative Energy plane
Far Realm
---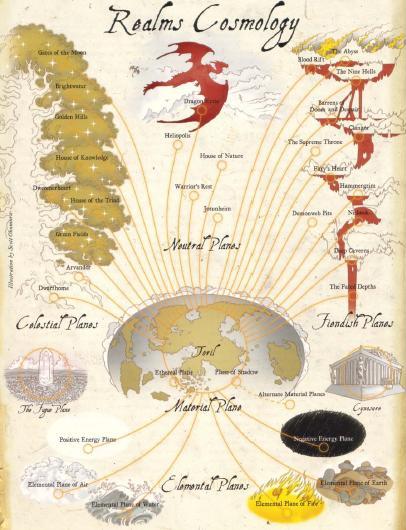 Prime Material plane • Cynosure • Fugue Plane
Transitive Planes: Astral Plane • Ethereal plane • Plane of Shadow
Celestial Outer Planes: Arvandor • Brightwater • Dwarfhome • Dweomerheart • Gates of the Moon • Golden Hills • Green Fields • House of Knowledge • House of the Triad
Fiendish Outer Planes: Abyss (Layers) • Barrens of Doom and Despair • Blood Rift • Clangor • Deep Caverns • Demonweb Pits • Fated Depths • Fury's Heart • Hammergrim • Nine Hells • Nishrek • Supreme Throne
Neutral Outer Planes: Dragon Eyrie • Heliopolis • House of Nature • Jotunheim • Warrior's Rest
Inner Planes: Elemental Plane of Air • Elemental Plane of Earth • Elemental Plane of Fire • Elemental Plane of Water • Positive Energy plane • Negative Energy plane
Far Realm
---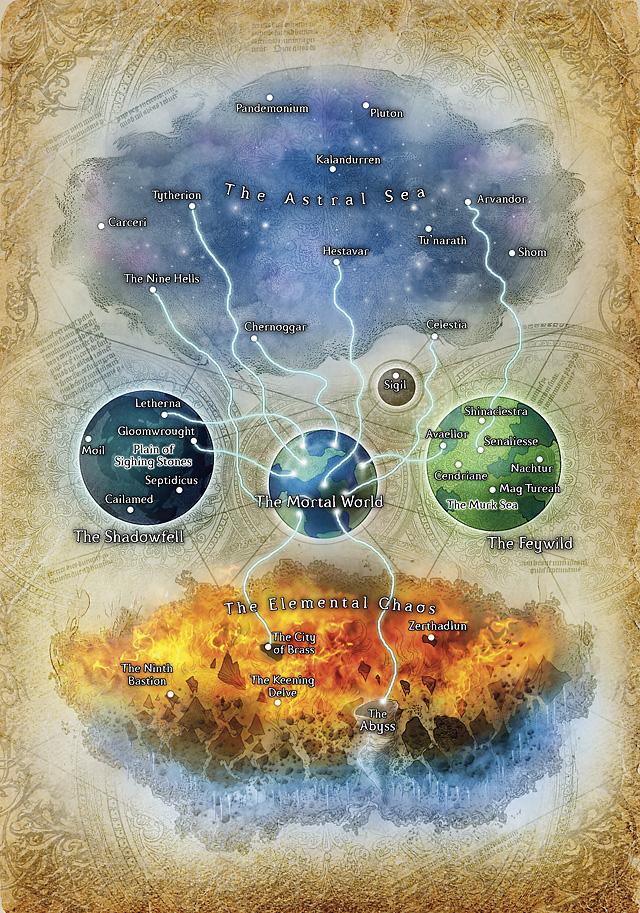 Prime Material plane
Fundamental planes: Astral Sea • Elemental Chaos
Astral dominions: Arvandor • Banehold • Celestia • Cynosure • Deep Wilds • Demonweb Pits • Dismal Caverns • Dwarfhome • Eternal Sun • Fugue Plane • Gates of the Moon • Green Fields • House of Knowledge • Nine Hells • Nishrek • Supreme Throne • Towers of Night • Tu'narath • Warrior's Rest
Elemental realms: Abyss (Layers) • City of Brass • Cresting Spires • Fimbulwinter • Hidden Realm • Muspelheim • Root Hold • Sky Home • Steading • Throator • Undying Pyre • Zerthadlun
Parallel planes: Feywild • Shadowfell
Anomalous planes: Far Realm